Mahindra Tractor eMax 25L-S For Front end Loader Operator's Manual – PDF DOWNLOAD
FILE DETAILS:
Mahindra Tractor eMax 25L-S For Front end Loader Operator's Manual – PDF DOWNLOAD
Language : English
Pages : 60
Downloadable : Yes
File Type : PDF
Size: 3.86 MB
TABLE OF CONTENTS:
Mahindra Tractor eMax 25L-S For Front end Loader Operator's Manual – PDF DOWNLOAD
SAFETY 1
SAFETY 2
SAFETY DECALS
LOADER SPECIFICATION
INTRODUCTION
TRACTOR PREPARATION
LOADER OPERATION
LOADER REMOVAL
LOADER MOUNTING
LUBRICATION AND MAINTENANCE
TROUBLE SHOOTING
METRIC FASTENER(ISO)TORQUE CHART
PART ILLUSTRATIONS
BUCKET
MOUNTING FRAME ASSEMBLY
BOOM ASSEMBLY
POST ASSEMBLY
STAND
LOADER VALVE
HYDRAULIC PIPING ASSEMBLY
DECAL
LOADER INSTALLATION
FRONT END LOADER HISTORY CARD
DESCRIPTION:
Mahindra Tractor eMax 25L-S For Front end Loader Operator's Manual – PDF DOWNLOAD
SAFETY:
Understand that your safety and the safety of other persons is measured by how you service and operate this loader. Know the position and operations of all controls before you to operate. Make sure you check all controls in all safe area before starting.
The safety information given in this manual does not replace any safety Codes, insurance needs, federal, state and local laws. Make sure your Machine has the correct equipment required by your local laws and regulations.
Read this manual completely and thoroughly and make sure you understand all controls. All equipment has a limit. Make sure you are aware of the stability and load characteristics of this loader before you begin operation. This safety alert symbol indicates important safety messages in this manual. When you see this symbol, carefully read the message that follows and be alert to the possibility of personal injury or death.
SAFETY PRECAUTIONS
-Before starting the engine of your tractor, make sure all operation
controls are in park lock or neutral position.
-Operate controls only when seated in the operator's seat.
-Equip your tractor with a ROPS cab or frame for your protection.
-See your tractor operator's manual for correct seat belt usage.
-A frequent cause of personal injury or death is persons falling off
and being run over.
-Do not permit others to ride on your tractor. Only one person, the
operator, should be on the machine when it is in operation.
-Before leaving the tractor, stop the engine, put all controls in
neutral, engage the parking brake and remove the key from the
ignition.
-When using remote hydraulic tractor valves on some tractors, the
loader lift and dump cylinders will continue moving unless the
control levers are manually returned to neutral, or until relief
pressure is reached at the ends of piston strokes.
-Observe the bucket movement and maintain control with the
control levers.
-Stop the loader arms gradually when lowering or lifting loads.
-Stay off of slopes too steep for safe operation.
-Shift down before you start up or down a hill with a heavy load.
-Avoid "free wheeling"
-Travel speed should be such that complete control and machine
stability is maintained at all times. Where possible, avoid operation
near ditches,embankments and holes.
-Reduce speed when turning, crossing slopes, and on rough, slick or
muddy surfaces.
-Never use your hand to check for suspected leaks under pressure.
-Use a piece of cardboard or wood for this purpose. Escaping
hydraulic oil or diesel fuel leaking under pressure can have
sufficient force to penetrate the skin and cause infection or other
injured by leaking fluid, seek medical attention immediately.
-To prevent personal injury, relieve all pressure before disconnecting
fluid lines.
-Before applying hydraulic pressure, make sure all hydraulic
connections are tight and components are in good condition.
IMAGES PREVIEW OF THE MANUAL: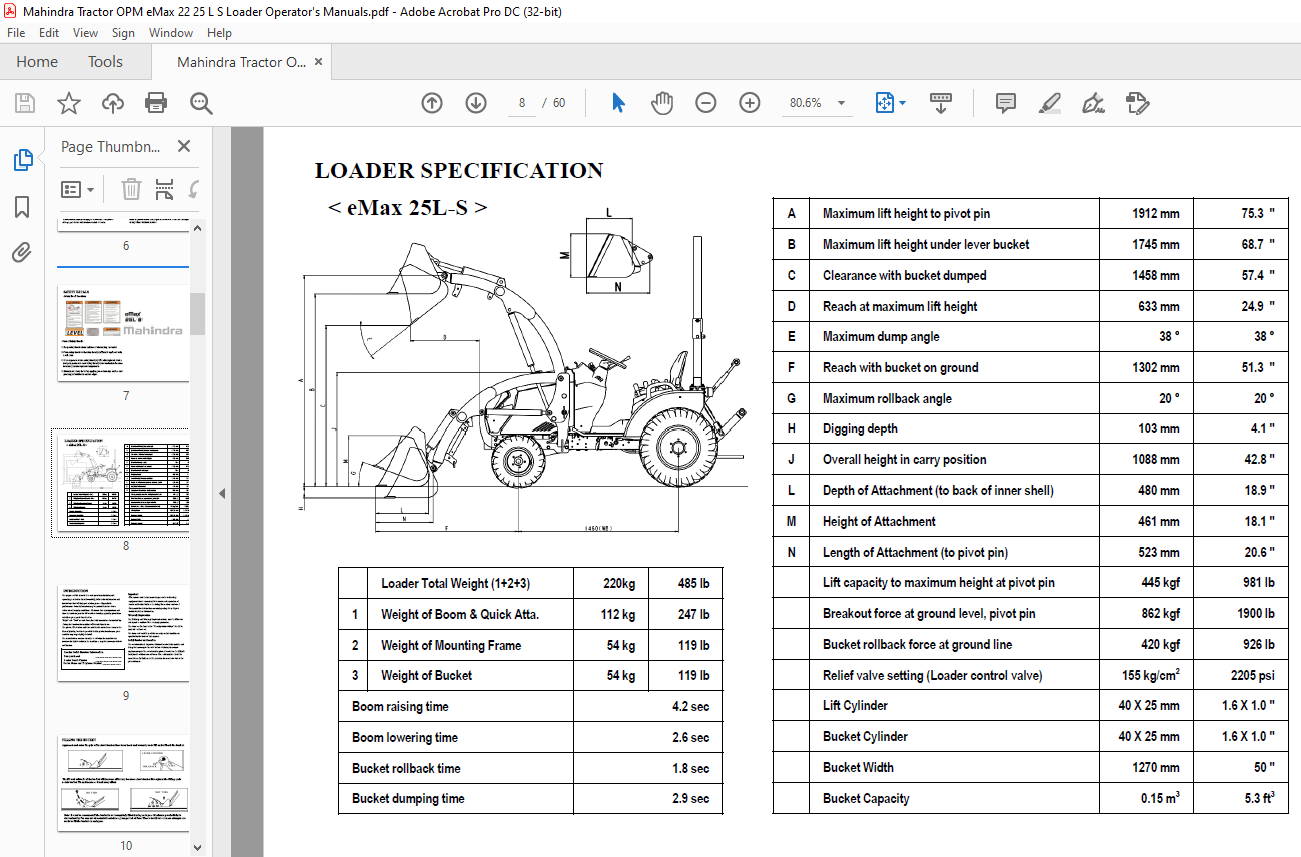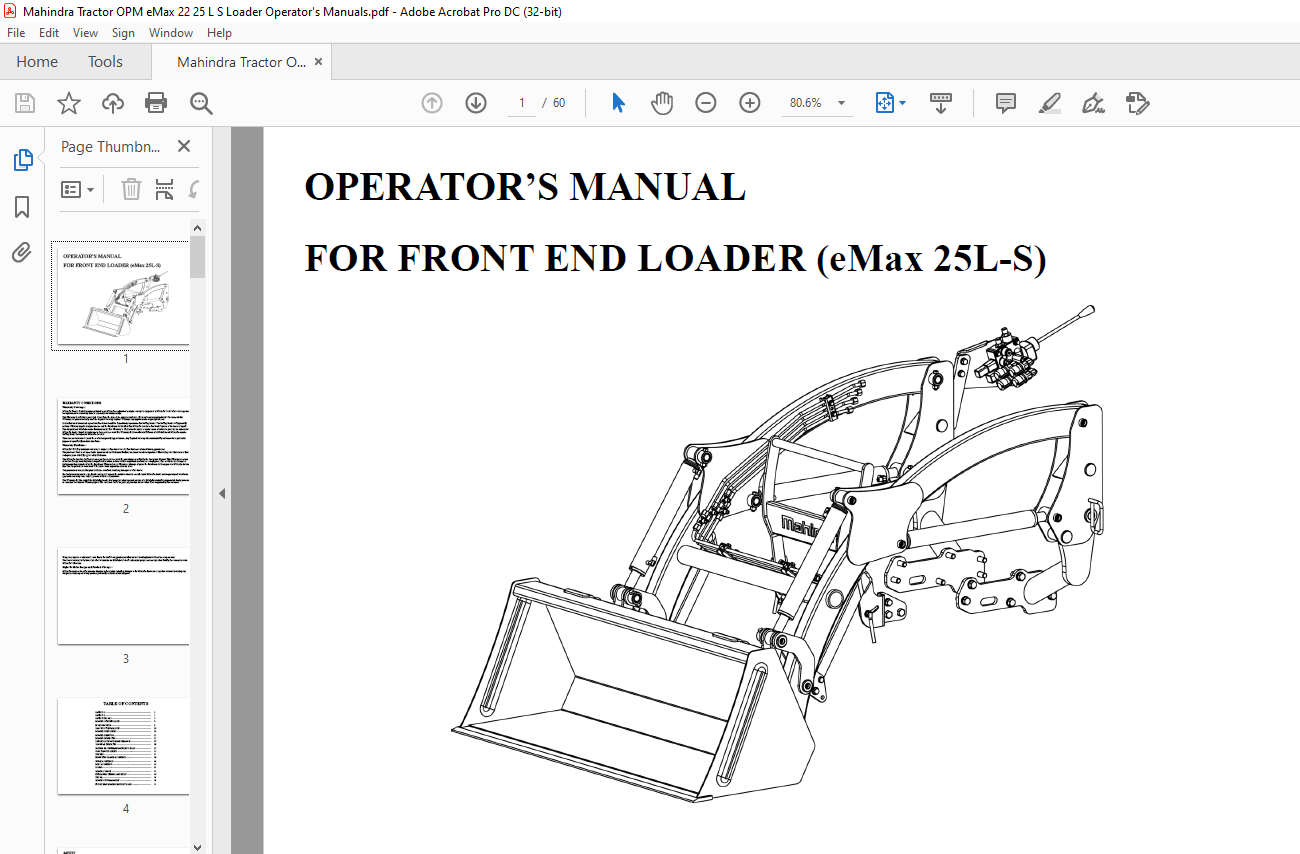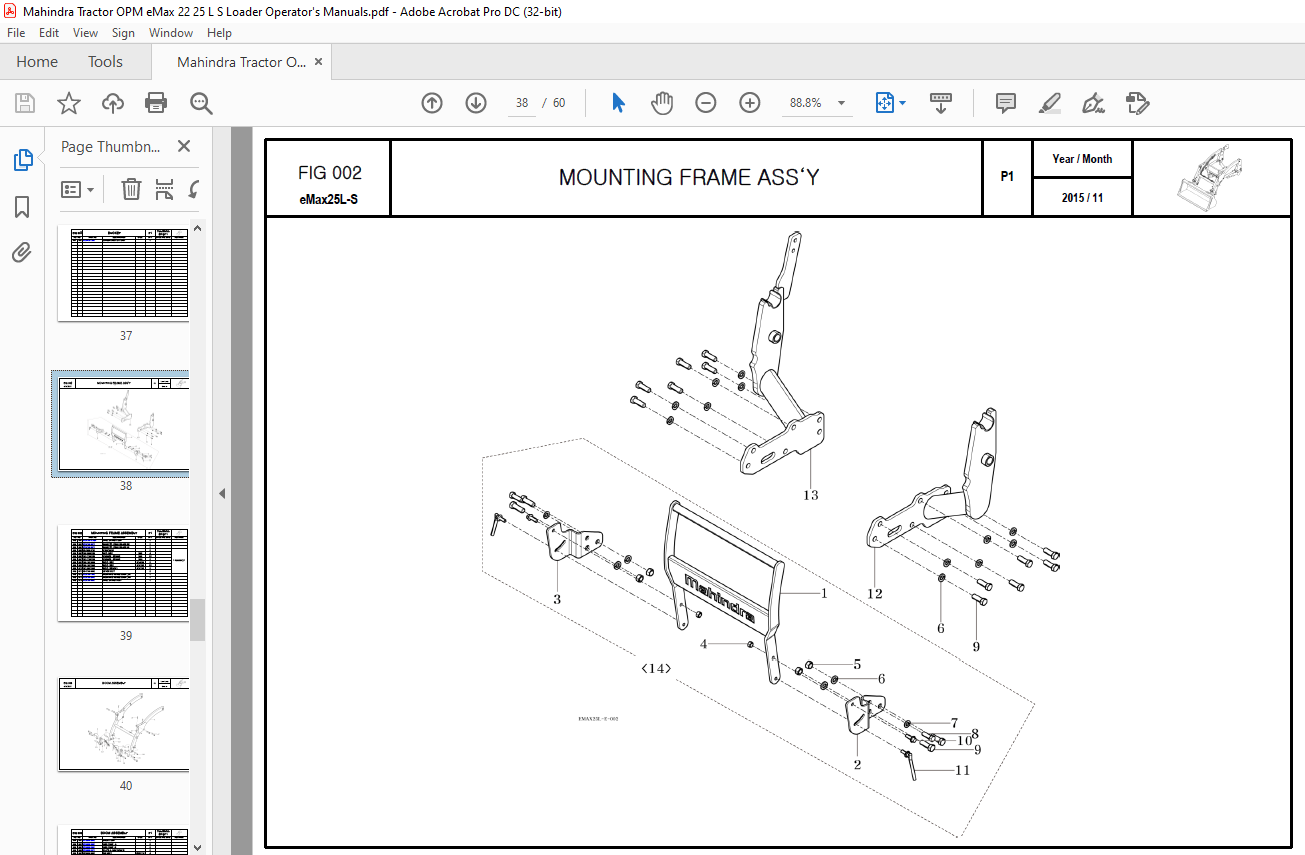 VIDEO PREVIEW OF THE MANUAL:
PLEASE NOTE:
This is the SAME MANUAL used by the dealerships to diagnose your vehicle
No waiting for couriers / posts as this is a PDF manual and you can download it within 2 minutes time once you make the payment.
Your payment is all safe and the delivery of the manual is INSTANT – You will be taken to the DOWNLOAD PAGE.
So have no hesitations whatsoever and write to us about any queries you may have : heydownloadss @gmail.com
S.V