Mack Truck Electronic V-MAC IV Vehicle Management & Control with Co-Pilot Display Operator's Manual 21394651 – PDF DOWNLOAD
FILE DETAILS:
Mack Truck Electronic V-MAC IV Vehicle Management & Control with Co-Pilot Display Operator's Manual 21394651 – PDF DOWNLOAD
Language : English
Pages : 118
Downloadable : Yes
File Type : PDF
Size: 7.06 MB
TABLE OF CONTENTS:
Mack Truck Electronic V-MAC IV Vehicle Management & Control with Co-Pilot Display Operator's Manual 21394651 – PDF DOWNLOAD
Introduction 1
SAFETY INFORMATION 2
Service Procedures and Tool Usage 3
V-MAC Co-Pilot Operator's Manual 6
SYSTEM OVERVIEW 6
System Summary 6
SYSTEM COMPONENTS 8
Vehicle Electronic Control Unit (VECU) 8
Engine Control Module (ECM) 10
INDICATORS, LIGHTS AND DASHBOARD SWITCHES 14
Cab and Dashboard Switches 14
Electronic Malfunction Indicator 16
High Exhaust System Temperature (HEST) Indicator 17
Shutdown Warning Indicator 18
Engine Derate 20
Idle Shutdown Override Switch 22
Aftertreatment DPF Smart Switch 22
EXHAUST AFTERTREATMENT SYSTEM 24
Aftertreatment DPF Regeneration 24
Aftertreatment DPF Passive Regeneration 25
Aftertreatment DPF Parked Regeneration 26
Aftertreatment DPF Inhibit/Stop Regeneration 27
DPF Inhibit Road Speed Limiting (RSL) 36
Aftertreatment DPF Regeneration and PTO Operation 37
Aftertreatment DPF Regeneration and PTO Engaged 38
Aftertreatment System Conditioning (Periodic Heat Mode) 39
Aftertreatment System Conditioning and PTO Operation 40
STARTING THE VEHICLE 41
CRUISE AND ENGINE SPEED CONTROL 42
Cruise Control 42
Engine Speed Control 46
Engine Brake 49
ACCESSORY RELAY CONTROL 49
PROGRAMMABLE FEATURES 50
Cruise 'N Brake Engagement Delay 51
Engine High Idle Speed if Stopped 51
Engine High Idle Speed in Upper Gears 51
Low Idle Adjustment 51
Smart Idle Elevated Idle RPM Time 53
Idle Shutdown 54
Idle Cooldown 55
Fan Control 55
Fan Override Switch (Optional) 56
Daytime Running Lights (DRL) Override Switch (Optional) 57
Integrated Temp-A- Start (Optional; For Future Support) 58
Speed Sensor Tamper Detection 58
ELECTRICAL ACCESSORY CONNECTION POINTS 59
Battery Post (BATT) 59
Ignition Post (IGN) 59
Ground Post (GND) 59
RPM Output 59
Mi/h Output 60
SAE/ATA J-1708 Posts (Series Link A and B) 60
CB Radio Power Jack (CB Radio +) (Located on Dashboard) 60
CB Radio Ground Jack (CB Radio −) (Located on Dashboard) 60
INSTRUMENT CLUSTER DISPLAY 61
Dash Cluster Set-Up Programming 61
Instrument Cluster Components 62
Driver Information Display 64
Diagnostic Trouble Codes (DTCs) 65
Electronic Dash Display 65
CO-PILOT® DISPLAY 68
Introduction and Purpose 68
CO-PILOT SYSTEM OVERVIEW 68
Set-Up Programming 68
CO-PILOT SYSTEM OVERVIEW 72
ESC Button 72
Enter (↵ ) Button 72
Up & Down Buttons 72
CO-PILOT® LAYOUT 73
Screen Types 73
CO-PILOT® START UP SCREENS 74
MACK Logo Intro 74
Theft Deterrent 75
GuardDog™ Status 76
Current Conditions 76
CO-PILOT® MENU SCREENS 78
Main Menu — Stationary Vehicle 78
Main Menu — Moving Vehicle 79
CO-PILOT® ANYTIME SCREENS 80
Fuel Economy 80
Trip Information 81
Gauges 83
Black Panel 84
CO-PILOT® STATIONARY SCREENS 85
Fleet Management 85
Diagnostics 86
Maintenance 88
DEL Messages 90
Set Up 91
CO-PILOT® INTERRUPT SCREENS 93
Idle Shutdown Warning 93
Driver Overspeed Warning (if Available) 93
Warning Severe Engine Overspeed 94
Engine Brake Overspeed Warning 94
Severe Engine & Engine Brake Overspeed Warning 95
Maintenance Reminder (for Future Support) 95
GuardDog™ Monitor 96
Low Voltage Disconnect Active 97
Inter Wheel Lock 97
Smart Idle Active 98
Starter Inhibit 98
Priority Message in Road Connect (If Available) 99
Driver Trip Reset 99
Trip Advanced 100
Idle Cooldown Activated 100
Warning Screens 101
CO-PILOT® OPTIONAL SYSTEMS SCREENS 102
Integrated Temp-A-Start™ (For Future Support) 102
Road Connect* (if Available) 103
CO-PILOT® OPERATIONS 105
Using the Co-Pilot® 105
BASIC DISPLAY 106
Introduction and Purpose 106
Basic Display Screens 107
DESCRIPTION:
Mack Truck Electronic V-MAC IV Vehicle Management & Control with Co-Pilot Display Operator's Manual 21394651 – PDF DOWNLOAD
Foreword:
This manual contains information concerning the operation and function of the Electronic vehicle management and control (V-MAC) IV Vehicle Management and Control with Co-Pilot Display.
The information in this manual applies to vehicles built April 2010 and later. Please keep this manual in the vehicle at all times.
Introduction:
Every possible occurrence that may involve a potential hazard cannot be anticipated.
Accidents can be avoided by recognizing potentially hazardous situations and
taking necessary precautions. Performing service procedures correctly is critical to
technician safety and safe, reliable vehicle operation.
The following list of general shop safety practices can help technicians avoid
potentially hazardous situations and reduce the risk of personal injury. DO NOT
perform any services, maintenance procedures or lubrications until this manual has
been read and understood.
• Perform all service work on a flat, level surface. Block wheels to prevent vehicle
from rolling.
• DO NOT wear loose- fitting or torn clothing. Remove any jewelry before servicing
vehicle.
• ALWAYS wear safety glasses and protective shoes. Avoid injury by being aware
of sharp corners and jagged edges.
• Use hoists or jacks to lift or move heavy objects.
• NEVER run engine indoors unless exhaust fumes are adequately vented to the
outside.
• Be aware of hot surfaces. Allow engine to cool sufficiently before performing any
service or tests in the vicinity of the engine.
• Keep work area clean and orderly. Clean up any spilled oil, grease, fuel, hydraulic
fluid, etc.
• Only use tools that are in good condition, and always use accurately calibrated
torque wrenches to tighten all fasteners to specified torques. In instances where
procedures require the use of special tools which are designed for a specific
purpose, use only in the manner described in the instructions.
• Do not store natural gas powered vehicles indoors for an extended period of time
(overnight) without first removing the fuel.
• Never smoke around a natural gas powered vehicle.
IMAGES PREVIEW OF THE MANUAL: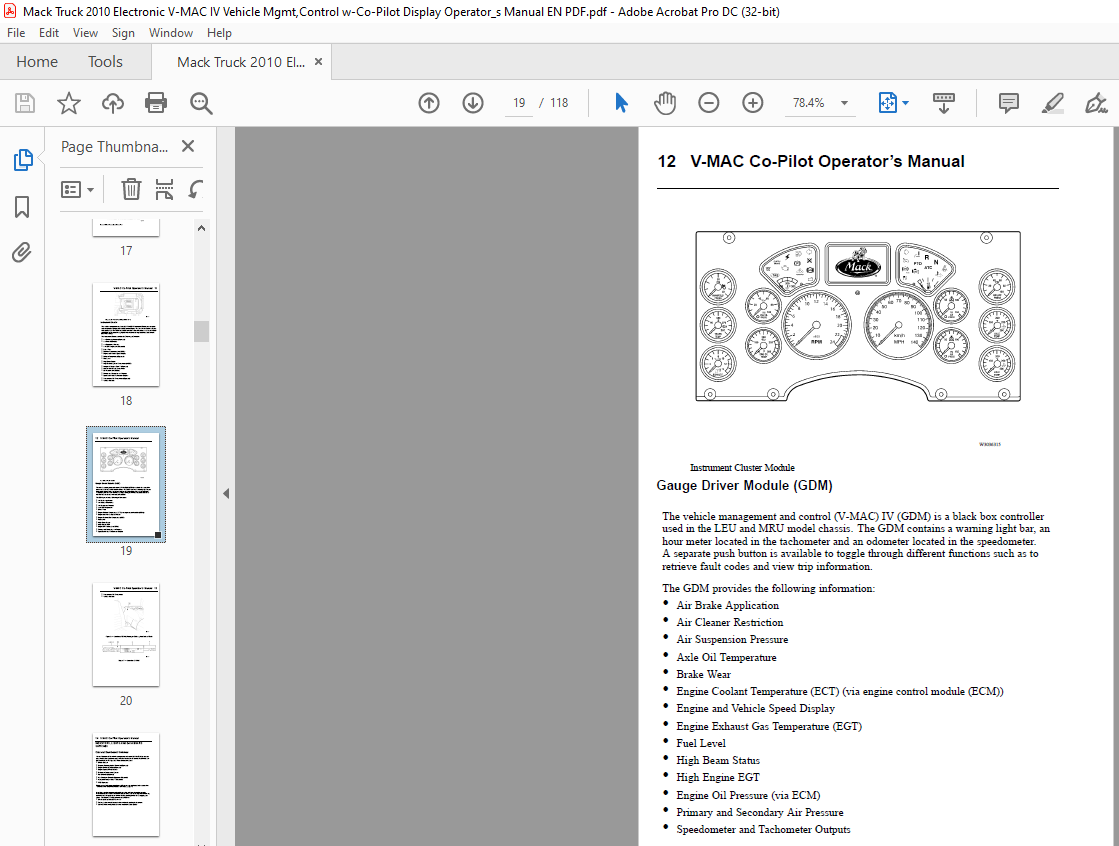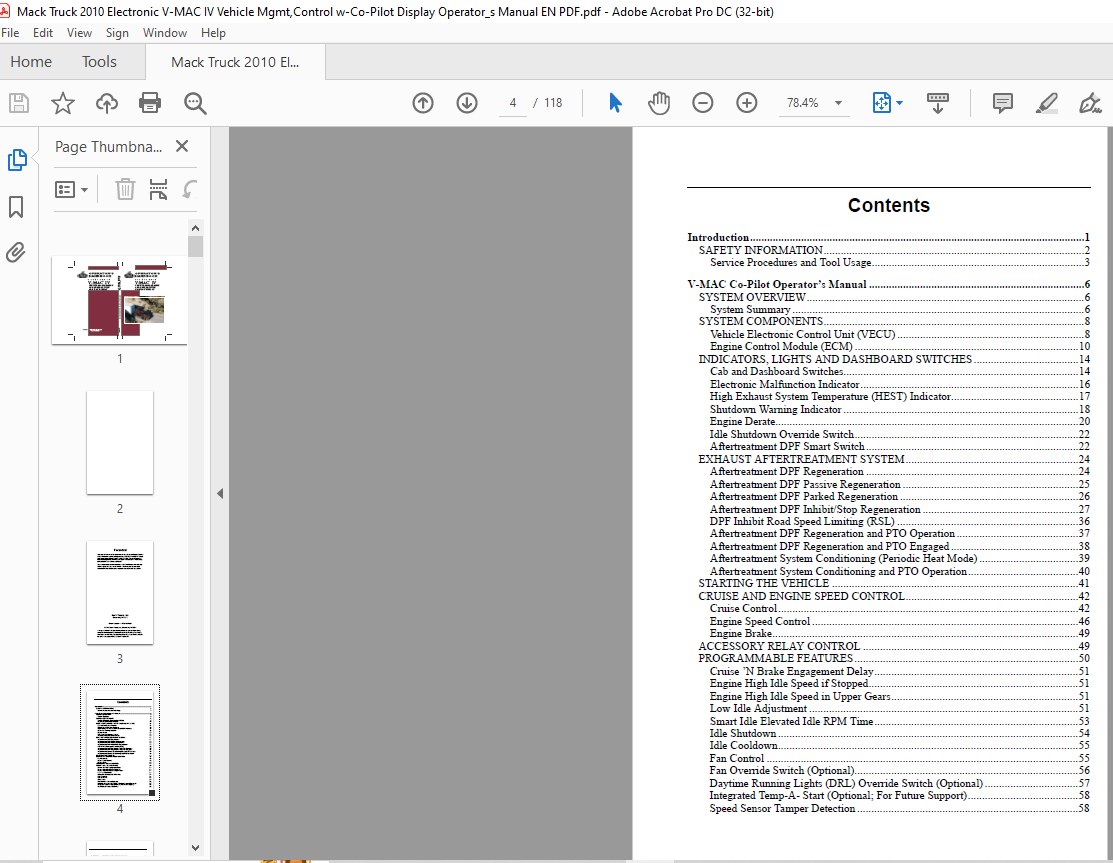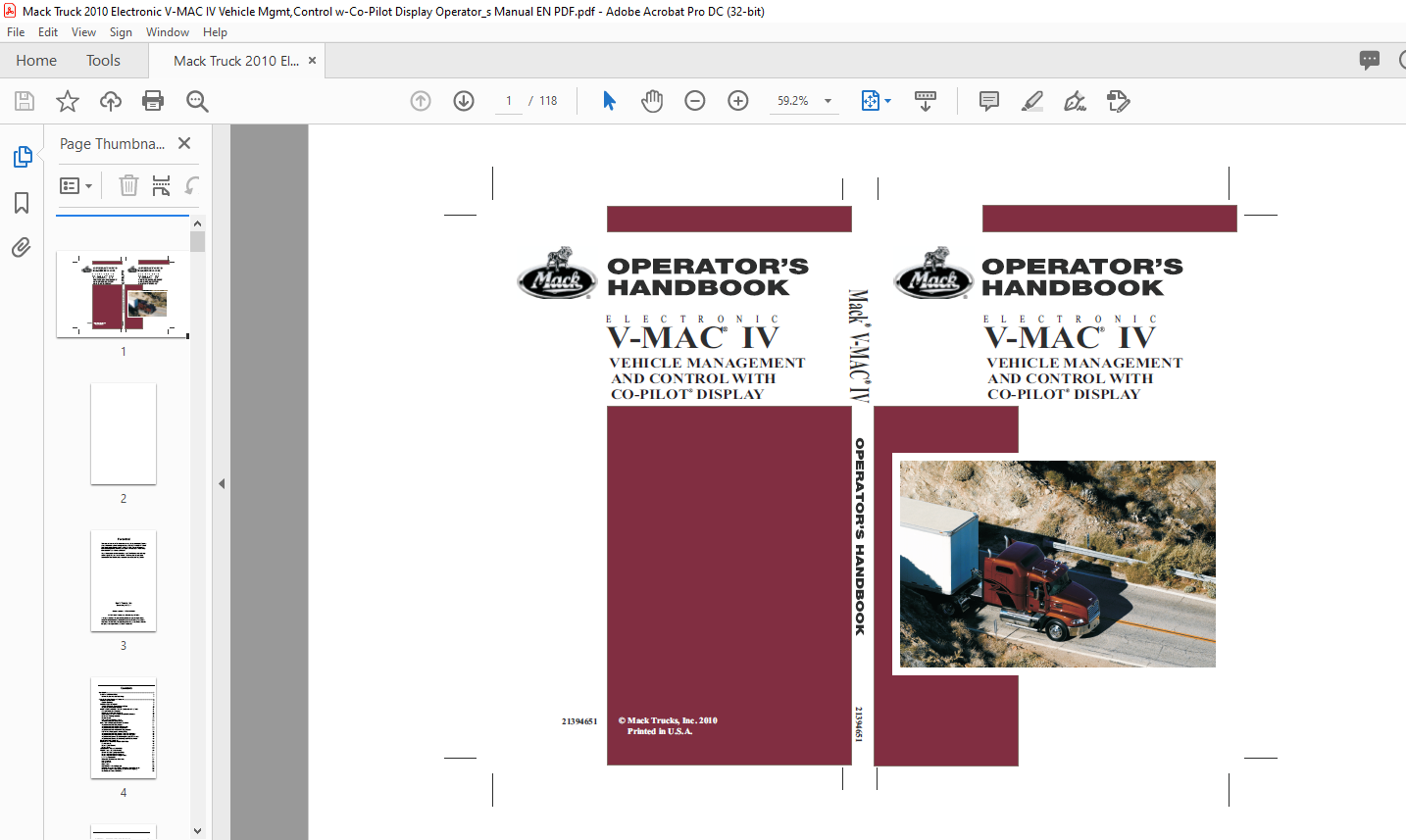 VIDEO PREVIEW OF THE MANUAL:
PLEASE NOTE:
This is the same manual used by the DEALERSHIPS to SERVICE your vehicle.
The manual can be all yours – Once payment is complete, you will be taken to the download page from where you can download the manual. All in 2-5 minutes time!!
Need any other service / repair / parts manual, please feel free to contact us at heydownloadss @gmail.com . We may surprise you with a nice offer
S.V