Hitachi Ex220 3 Ex220lc 3 Excavator Service Repair Technical Manual Set
FILE DETAILS:
FILE TYPE:PDF
MANUAL LANGUAGE:ENGLISH
DOWNLOADABLE:YES
PAGES:996
DESCRIPTION:
This manual is written for an experienced technician to provide technical information needed to maintain and repair this machine. . Be sure to thoroughly read this manual for correct product information and service procedures. – If you have any questions or comments regarding the contents of this manual.
ADDITIONAL REFERENCES
Please refer to the materials listed below in addition to this manual.  The Operator's Manual – The Parts Catalog ' Operation Manual of the Engine « Parts Catalog of the Engine – Hitachi Training Material This manual consists of two portions: the I/lVI (Technical Manual) portion and the W/M (Workshop Manual) portion. At the beginning of each section, a tab fixed separator is inserted to help in opening sections needed. Green tabs are used for the sections in the T/M portion and yellow tabs for those in the WM portion.
TABLE OF CONTENTS:
Hitachi Ex220 3 Ex220lc 3 Excavator Service Repair Technical Manual Set
INTRODUCTION
SAFETY
SECTION 01 SPECIFICATIONS
SECTION 02 UPPERSTRUCTURE
SECTION 03 UNDERCARRIAGE
SECTION 04 ELECTRICAL SYSTEM
SECTION 05 HYDRAULIC SYSTEM
EX220-3 T137E-OO second part
EX220-3 W138E-OO first part
Ex220-3 W138E-OO latter part
SCREENSHOT OF THE MANUAL: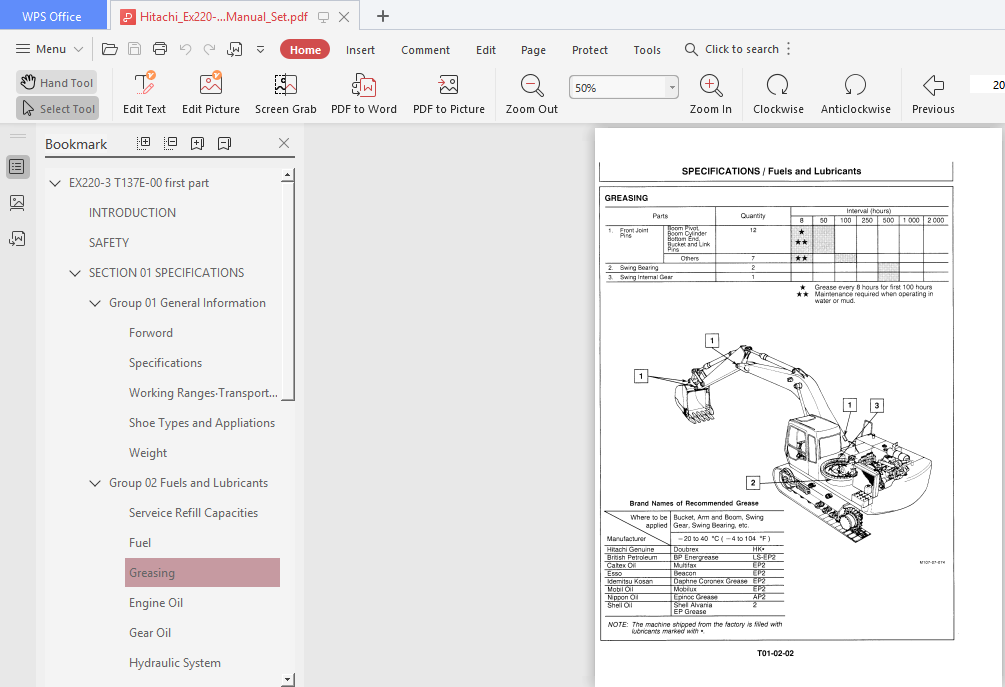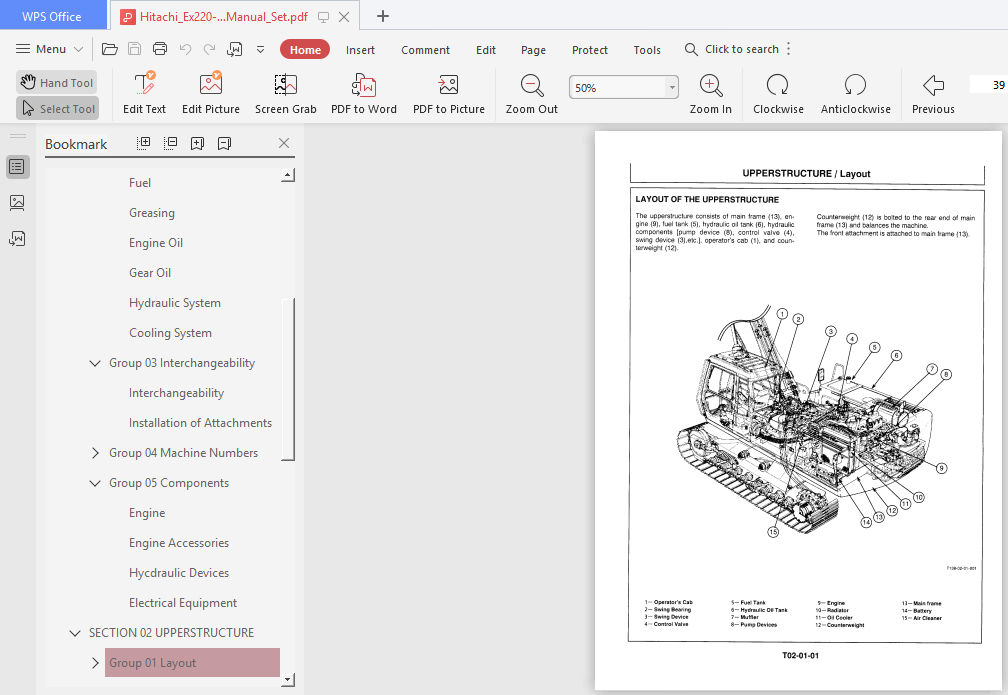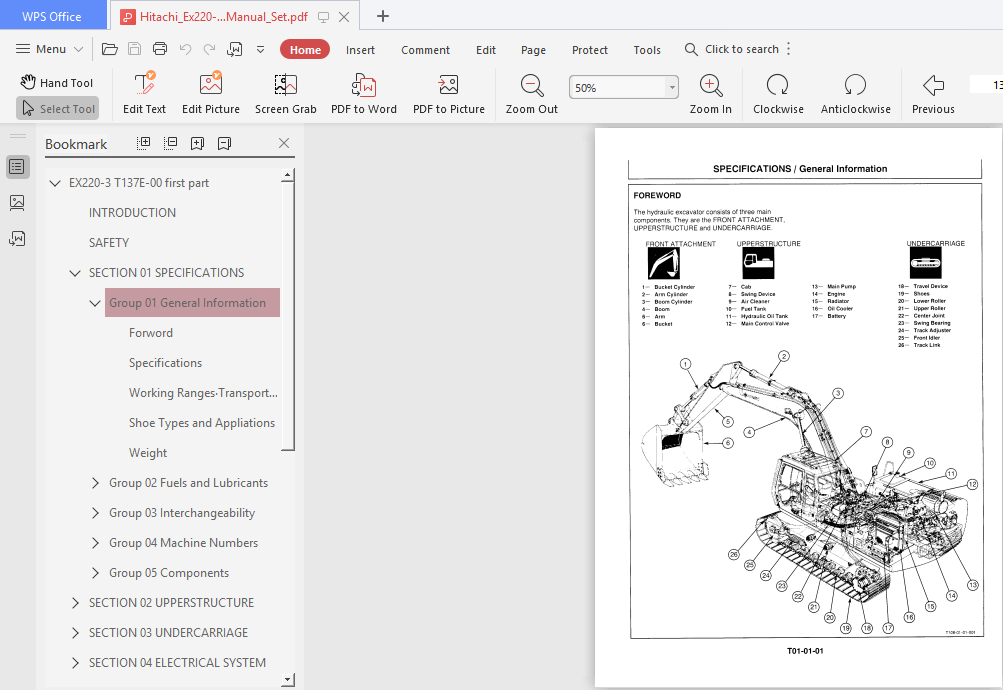 VIDEO PREVIEW:
PLEASE NOTE:
⦁ This is the same manual used by the DEALERSHIPS to SERVICE your vehicle.
⦁ The manual can be all yours – Once payment is complete, you will be taken to the download page from where you can download the manual. All in 2-5 minutes time!!
⦁ Need any other service / repair / parts manual, please feel free to contact us at heydownloadss @gmail.com . We may surprise you with a nice offer