GROVE MANLIFT SM3884XT PARTS MANUAL – PDF DOWNLOAD
DESCRIPTION:
GROVE MANLIFT SM3884XT PARTS MANUAL – PDF DOWNLOAD
GENERAL
This catalog is custom built to a particular model and serial number  machine. The catalog contains a Machine Component Index. Parts Lists. Illustrations. Alphabetical Index. Numerical Index. Recommended Spare Parts List and Belt and Filter Maintenance List.
CONTENTS:
MACHINE COMPONENT INDEX This document located in the front at the catalog is the key to using the parts catalog. 'lhc index lisLs major group headings that correspond with the index tabs throughout the catalog. Under each major group heading are part numbers and descriptions of the related parts and components that are illustrated for parts ordering. The parts lists and illustration numbers cor respond with the numbers on the. index and are located behind the major group index tab in the sequence listed on the index.
IT IS ESSENTIAL TO SUPPLY THE FOLLOWING INFORMATION ON PARTS ORDERS SO THAT YOUR ORDER CAN BE PROPERLY EXPEDITED.
Give Model and Serial Number of your This information is found on the serial num­ ber plate mounted in the cab (Cranes) or on the basket (Platforms).
Give complete information on the Part(s) requested including the part number, description and
Give the specific major unit for which the item is required, such as: Front Axle, Transmission, Cylinder, Platform, Control Box, ..
Give complete "Ship-to" address and specify exact method of shipment
Specify the urgency of the parts ordered by designating the priority (emergency or stock)
TABLE OF CONTENTS:
GROVE MANLIFT SM3884XT PARTS MANUAL – PDF DOWNLOAD
BOOM AND LIFT GROUP
SCISSORS ARM INSTALLATION
ARM ASSEMBLY – SCISSORS
CYLINDER ASSEMBLY – LIFT
CYLINDER ASSEMBLY – LIFT
CABLE ASSEMBLY – BOOM
PLATFORM CONTROL GROUP
PLATFORM INSTALLATION – EXTENSION
RAIL INSTALLATION – EXTENSION
CONTROL BOX ASSEMBLY – UPPER
CONTROLLER ASSEMBLY
HARNESS ASSEMBLY – UPPER CONTROL BOX
PANEL ASSEMBLY – UPPER CONTROL BOX
HARNESS ASSEMBLY – UPPER CONTROL BOX
PANEL ASSEMBLY-KUBOTA WG750B2 LOWER CONTROL
HARNESSASSEMBLY­ LOWER CONTROL PANEL
TURNTABLE-HYO SWIVELS GRP
BRACKET INSTALLATION – LP TANK
BRACKET INSTALLATION – LP TANK
GROUND WIRE INSTALLATION – HYDRAULIC RESERVOIR
ENGINE   GROUP POWER UNIT INSTALLATION – WG750B2
PUMP ASSEMBLY-GEAR CONVERTER – LP
HARNESS ASSEMBLY – ENGINE KUBOTA G/DF
COVER INSTALLATION – ENGINE
AXLE GROUP
DRIVE/STEER INSTALLATION
TORQUE HUB ASSEMBLY (RIGHT HAND)
TORQUE HUB ASSEMBLY
MOTOR ASSEMBLY – HYDRAULIC TORQUE HUB ASSEMBLY
(LEFT HAND)
TORQUE HUB ASSEMBLY MOTOR ASSEMBLY – HYDRAULIC CYLINDER ASSEMBLY – 2″
STEER
TORQUE HUB ASSEMBLY MOTOR ASSEMBLY –
HYDRAULIC TORQUE HUB ASSEMBLY MOTOR ASSEMBLY
HYDRAULIC TIRE AND WHEEL
ASSEMBLY TIRE AND WHEEL
ASSEMBLY TIRE AND WHEEL
ASSEMBLY TIRE AND WHEEL ASSEMBLY
FRAME GROUP HYDRAULIC RESERVOIR AND FUEL TANK INSTALLATION
FILTER ASSEMBLY – RETURN SHEET METAL INSTALLATION SHEET METAL INSTALLATION LADDER INSTALLATION
DECAL INSTALLATION – SM3884XT
AIR/ELECTRICAL GROUP ELECTRICAL SYSTEM INSTALLATION
HARNESS ASSEMBLY – VALVE BANK
SWITCH ASSEMBLY – LIMIT HOURMETER INSTALLATION
GENERATOR INSTALLATION – HYDRAULIC
GENERATOR ASSEMBLY – 2000 WATT
GENERATOR ASSEMBLY
MOTOR ASSEMBLY – HYDRAULIC
VALVE ASSEMBLY – SOLENOID
HYDRAULIC GENERATOR LINES INSTALLATION
VALVE ASSEMBLY – SHUTTLE
ELECTRICAL INSTALLATION – GENERATOR
110 VAC INSTALLATION – OUTLET
110VAC OUTLET ASSEMBLY CIRCUIT BREAKER ASSEMBLY OUTLET ASSEMBLY – 110 VAC BOX ASSEMBLY – SWITCH SWITCH ASSEMBLY
CABLE ASSEMBLY – WORK LIGHTS.
LOW SPEED INSTALLATION
HYDRAULIC GROUP HYDRAULIC COMPONENTS INSTALLATION
VALVE ASSEMBLY-CONTROL HYDRAULIC LINES INSTALLATION
HYDRAULIC LINES INSTALLATION – 4 WHEEL DRIVE
VALVE ASSEMBLY – POSITRACTION CIRCUIT
HYDRAULIC LINES INSTALLATION – STEER
VIDEO PREVIEW OF THE MANUAL:
IMAGES PREVIEW OF THE MANUAL: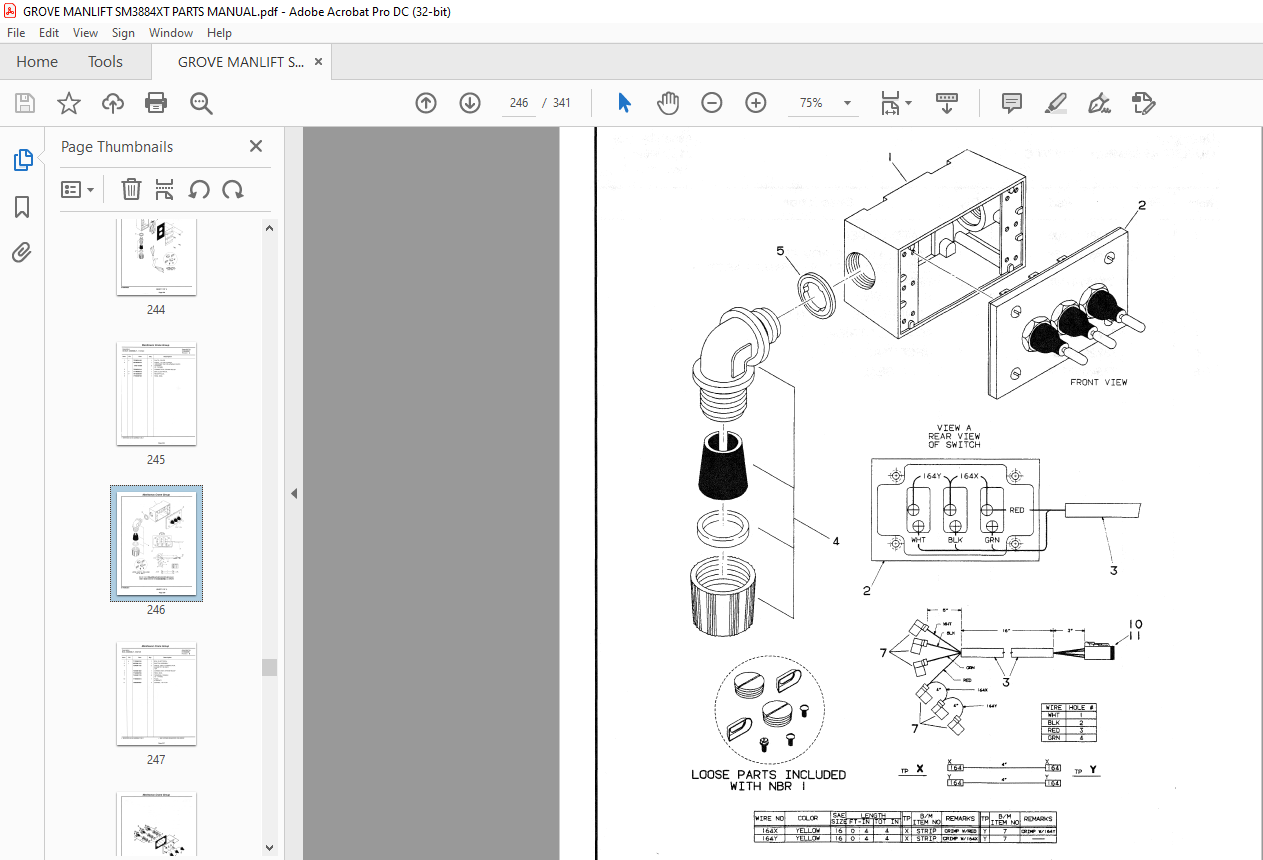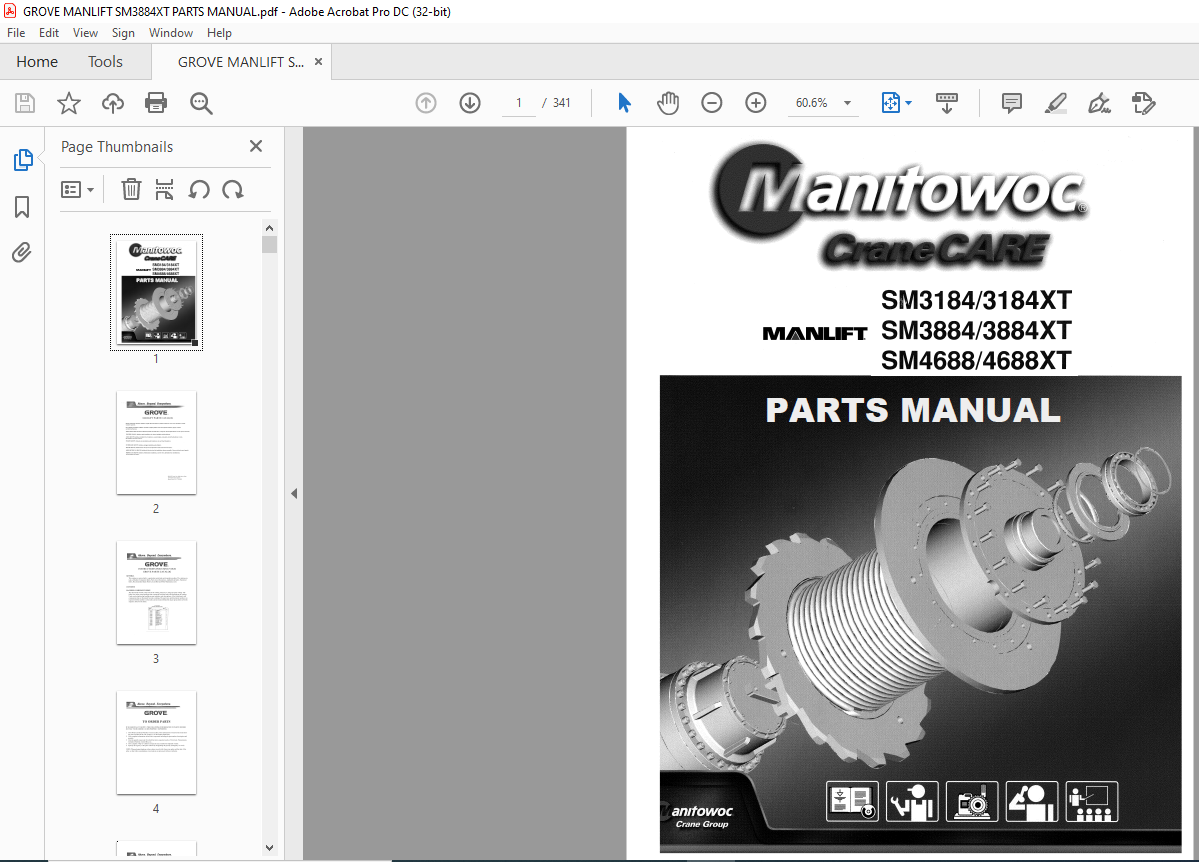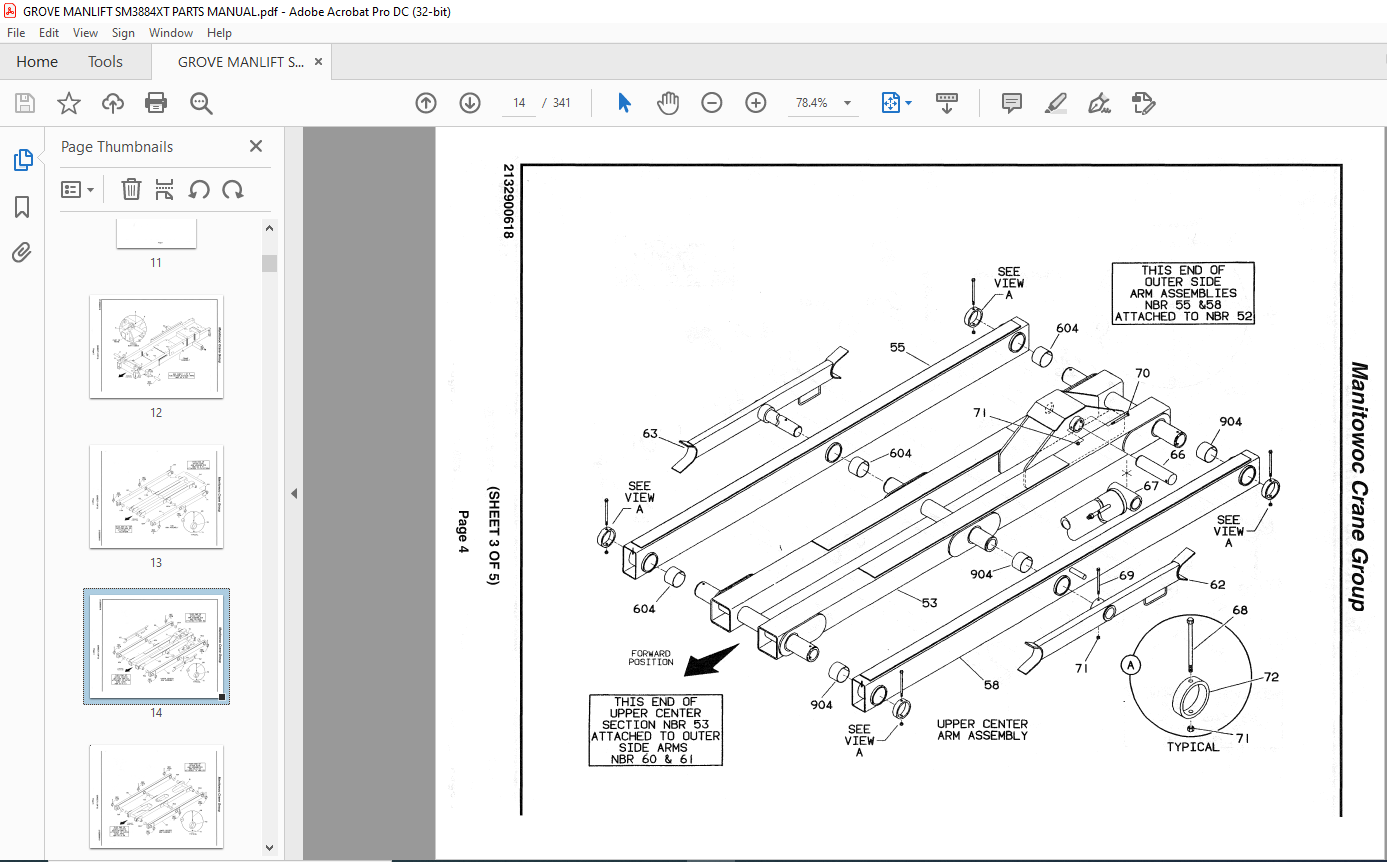 PLEASE NOTE:
This is the SAME MANUAL used by the dealerships to diagnose your vehicle
No waiting for couriers / posts as this is a PDF manual and you can download it within 2 minutes time once you make the payment.
Your payment is all safe and the delivery of the manual is INSTANT – You will be taken to the DOWNLOAD PAGE. 
So have no hesitations whatsoever and write to us about any queries you may have : heydownloadss @gmail.com