Gehl Rb1500 Rb 1500 Baler Parts Part Ipl Manual
DESCRIPTION:
When ordering service parts, specify the correct part number, full description, quantity required, the unit model number and serial number.
The model number and serial number for this unit are on a decal located on the Main Frame below the right Quick- switch Yoke.
"Right" and "Left" are determined from a position stand- ing behind the unit and facing toward the direction of travel. From this position the Drive Chains are on the "Left" side.
GEHL Company reserves the right to make changes or' improvements in the design or construction of any part of the unit without incurring the obligation to install such changes on any unit previously delivered.
TABLE OF CONTENTS:
Introduction
Table ofContents
Frame&Shuttle
PTO&Drawbar
Pickup
RearGate
UpperRollers
LowerRollers
Twinebox&gTie
Transmission
Hydraulic Cylinder
HydraulicValve
UniversalDrives
Options & Accessories
Stalk Hold-down Kit
Electric Twine Wrapping Kit
ControlBox
Manual Hydraulic Shut Off Kit
Hydraulic Twine WrappinglKit
Re-LacingKit
Slow-down Sprocket Kit
Platform Belt Lacing Pin Kit
DecalLocations
NumericalIndex
Torque Specifications
Attaching Hardware Table
IMAGES PREVIEW OF THE MANUAL: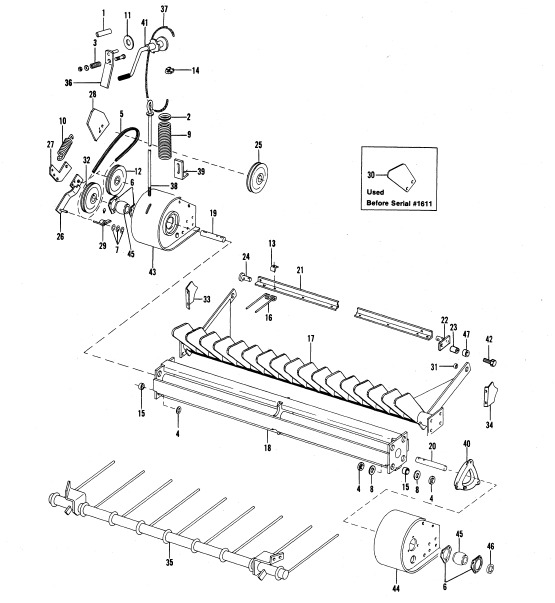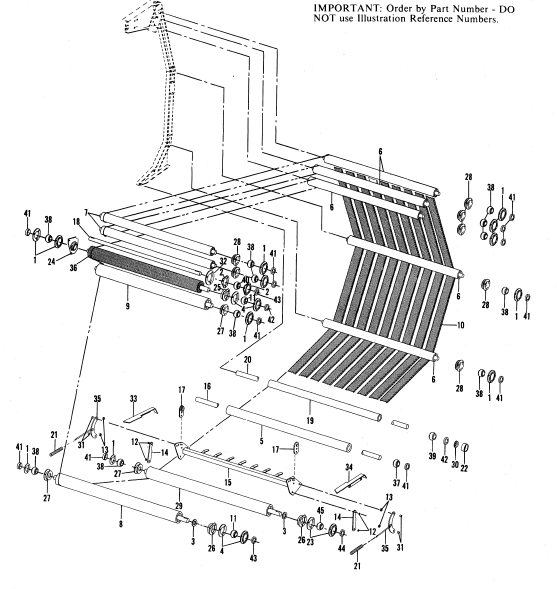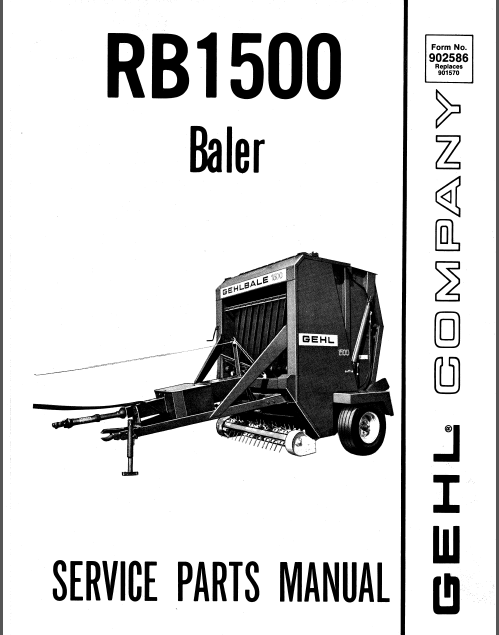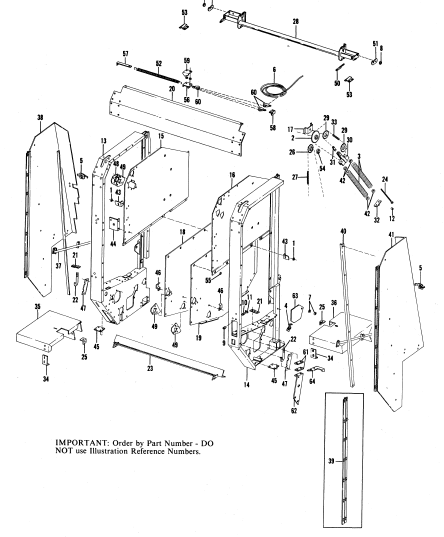 VIDEO PREVIEW OF THE MANUAL: