Ferrari Mondial T Service Repair Manual
FILE DETAILS:
Ferrari Mondial T Service Repair Manual
Language : English
Pages : 653
Downloadable : YES
Format : PDF
Size : 644 MB
DESCRIPTION:
Ferrari Mondial T Service Repair Manual
PREFACE:
The information contained in this handbook is stricly limited to the in- formation necessary for the use and maintenance Of the car. Providing that the service schedules are respected the customer can be sure of obtaining the maximum satisfaction and best results from his car. It is recommended that all the main- tenance and service operations be carried ou by our approved dealers where specialised staff and quip- ment are available. Technical assistance is available to all Customers for any information or recommendations concerning their car.
SPARE PARTS :
The use Of only FERRARI spare parts is recommended: they can be supplied by Ferrari Authorized Servi- ces on giving the following information: 1) chassis type and number 2) engine type and number.
TABLE OF CONTENTS:
Ferrari Mondial T Service Repair Manual
MONDIAL T WORKSHOP MANUAL
SECTION A: GENERAL
SECTION B: ENGINE
SECTION C: IGNITION – INJECTION
SECTION D: CLUTCH – GEARBOX
SECTION E: STEERING
SECTION F: SUSPENSIONS
SECTION G: WHEELS – BRAKES
SECTION H: CONTROLS – RUNNING
INSTRUCTIONS
SECTION 1: AIR CONDITIONING
SECTION L: ELECTRICAL SYSTEM
SECTION M: CHASSIS – TOOLS –
EQUIPMENT
SECTION N: SERVICES – MAINTENANCE
Section 10: Bosch M2.5
Section 11: Bosch M2.5 With Oxygen
Sensors
Section 13: Bosch M2.7 With Oxygen
Sensors
Section 16: Valeo
Mondial T Parts Manual
VIDEO PREVIEW OF THE MANUAL:
IMAGES PREVIEW OF THE MANUAL: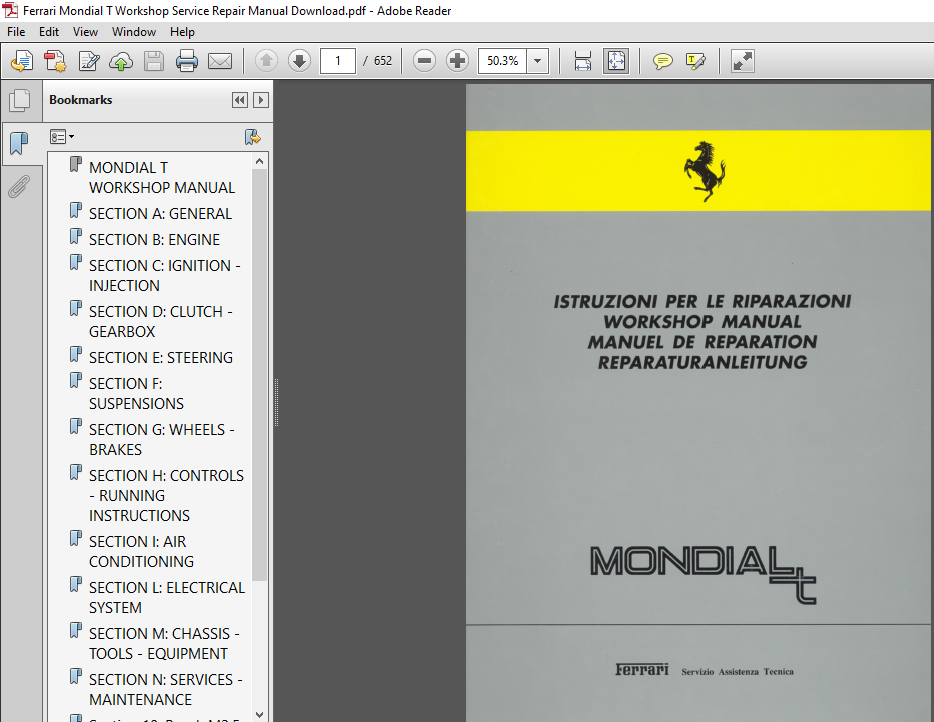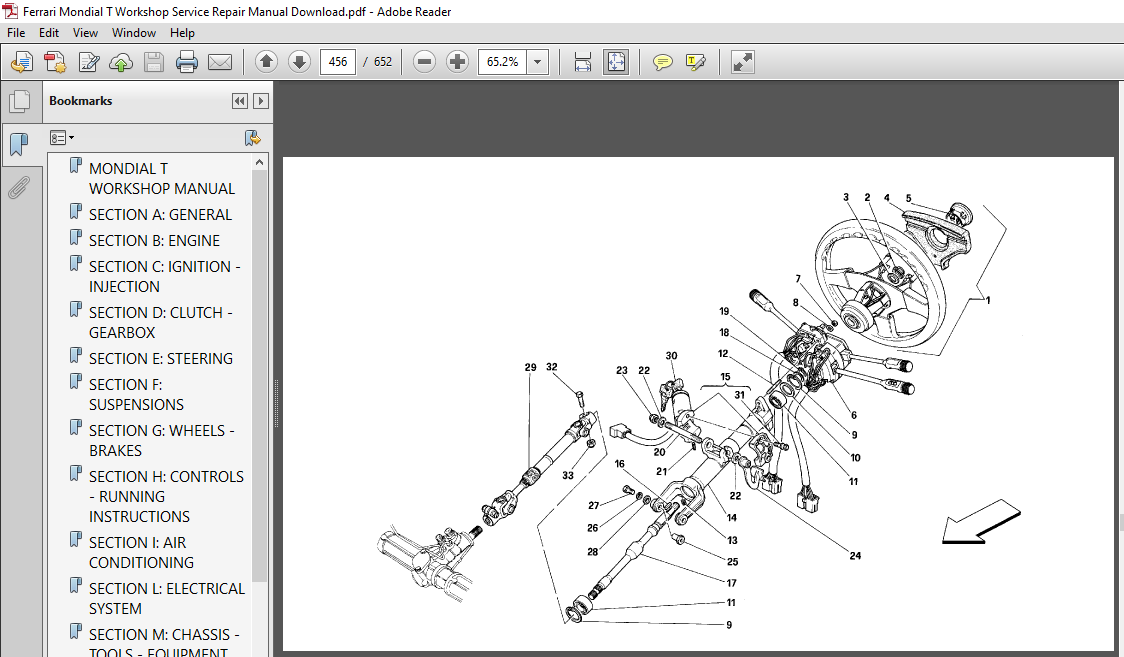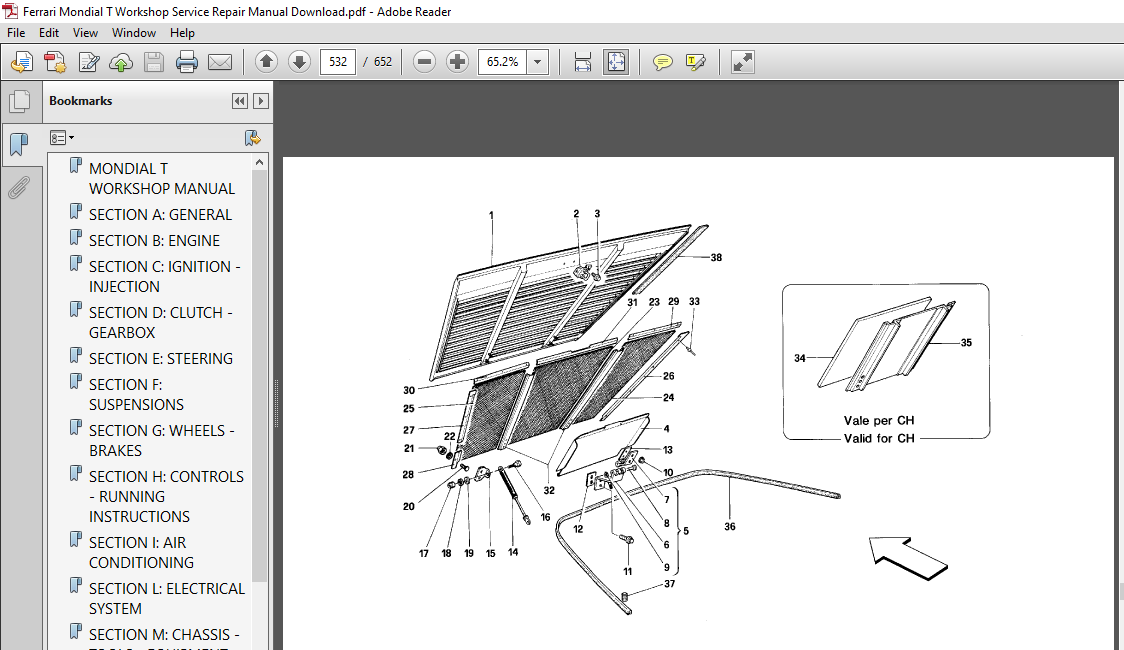 PLEASE NOTE:
This is the SAME manual used by the dealers to troubleshoot any faults in your vehicle. This can be yours in 2 minutes after the payment is made.
Contact us at [email protected] should you have any queries before your purchase or that you need any other service / repair / parts operators manual.