Buell P3 Blast 2001 Factory Service Repair Manual
FILE DETAILS:
LANGUAGE:ENGLISH
PAGES:450+
DOWNLOADABLE:YES
FILE TYPE:PDF
VIDEO PREVIEW OF THE MANUAL:
IMAGES PREVIEW OF THE MANUAL: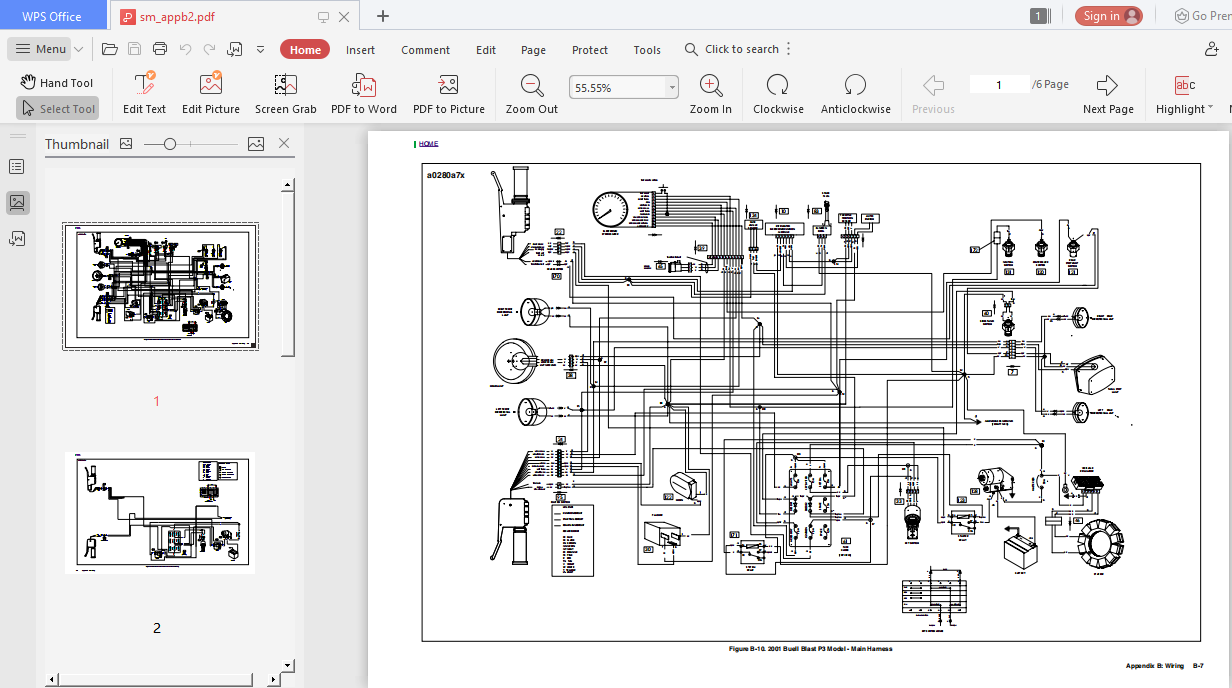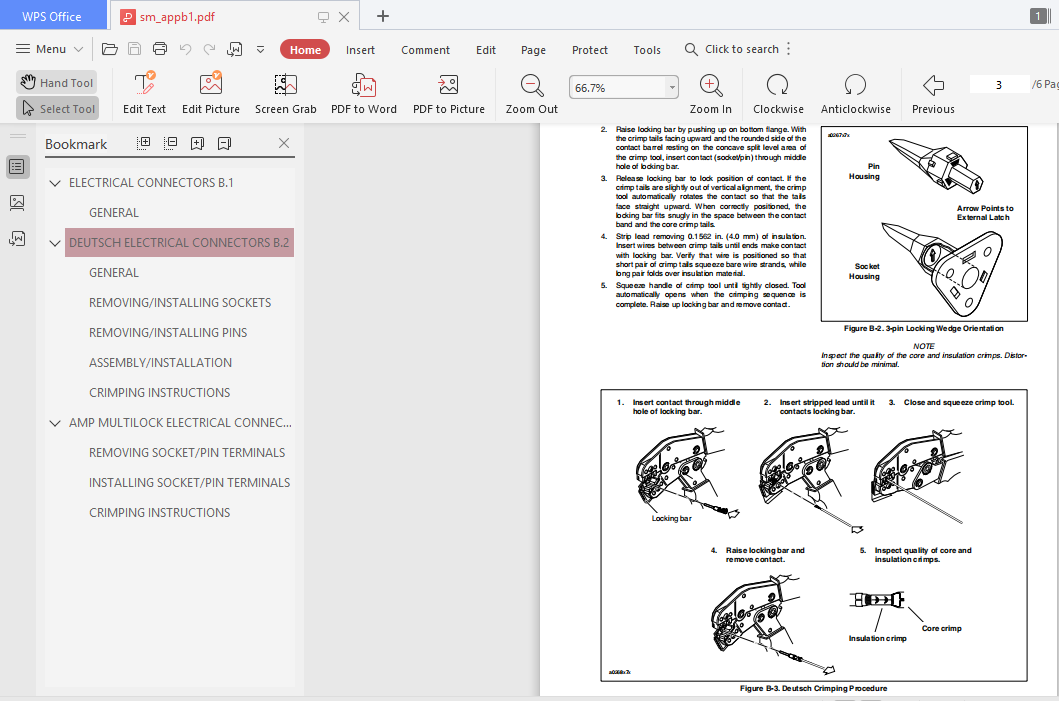 DESCRIPTION:
Buell P3 Blast 2001 Factory Service Repair Manual
Safety is always the most important consideration when performing any job. Be sure you have a complete understanding of the task to be performed. Use common sense. Use the proper tools. Protect yourself and bystanders with approved eye protection14 . Don't just do the job – do the job safely. Removing Parts Always consider the weight of a part when lifting. Use a hoist whenever necessary. Do not lift heavy parts by hand.
A hoist and adjustable lifting beam or sling are needed to remove some parts. The lengths of chains or cables from the hoist to the part should be equal and parallel and should be positioned directly over the center of the part. Be sure that no obstructions will interfere with the lifting operation. Never leave a part suspended in mid-air. Always use blocking or proper stands to support the part that has been hoisted.
If a part cannot be withdrawn, verify that all fastening hardware has been detached. Check to see if any parts are in the way of the part being removed. When removing hoses, wiring or tubes, always tag each part to ensure proper installation.
Cleaning If you intend to reuse parts, follow good shop practice and thoroughly clean the parts before reassembly. Keep all dirt out of parts. Seals, filters and covers are used in this vehicle to keep out environmental dirt and dust.
These items must be kept in good condition to ensure satisfactory operation. Clean and inspect all parts as they are removed. Be sure all holes and passages are clean and open. After cleaning, cover all parts with clean lint-free cloth, paper or other material. Be sure the part is clean when it is installed.
Always clean around lines or covers before they are removed. Plug, tape or cap holes and openings to keep out dirt, dust and debris. Disassembly and Assembly Always assemble or disassemble one part at a time. Do not work on two assemblies simultaneously.
Be sure to make all necessary adjustments. Recheck your work when finished. Be sure that everything is done. Operate the vehicle to perform any final check or adjustments. If all is correct, the vehicle is ready to go back to the customer.
TABLE OF CONTENTS:
Buell P3 Blast 2001 Factory Service Repair Manual
General
Fluid Requirements
Body Panel Care/Maintenance
Battery
Engine Lubrication System
Brake System Maintenance
Brakes Pads and Rotors
Tires and Wheels
Clutch
Transmission/Primary Fluid
Drive Belt and Rear Sprocket
Primary Chain
Rear Shock Absorber
Front Fork Oil
Steering Head Bearings
Spark Plug
Air Cleaner
Throttle Cables
Ignition Timing and Idle Speed Adjustment
Fuel Supply Valve and Filter Strainer
Starter Interlock and Electrical Switches
Critical Fastener Torque Values
Storage
Troubleshooting
Specifications
Torque Values
Tire Specifications
Vehicle Identification Number
Wheels
Front Wheel
Rear Wheel
Sealed Wheel Bearings
Checking Cast Rim Runout
Tires
Front Brake Master Cylinder
Front Brake Caliper
Front Brake Line
Rear Brake Master Cylinder
Rear Brake Caliper
Rear Shock Absorber
Throttle Control
Front Fork
Fork Stem And Bracket Assembly
Swingarm
Exhaust System
Footpeg Support Bracket
Sprocket Cover
Fenders
Lower Belt Guard
Tail Section And Rear Frame Assembly
Windscreen
Instrument Panel
Seat
Side Stand
Handlebars
Front And Rear Isolators
Specifications
Engine
Stripping Motorcycle For Engine Repair/Removal
Engine Installation
Cylinder Head
Cylinder And Piston
Lubrication System
Oil Hose Routing
Oil Reservoir
Oil Pressure Indicator Switch
Crankcase Breathing System
Oiling System
Oil Pump
Oil Filter Mount
Hydraulic Lifters
Gearcase Cover And Cam Gears
Crankcase
Specifications
Tank Cover/Fuel Tank
Air Cleaner
Carburetor
Auto Enrichener
Throttle Position Sensor
Evaporative Emissions Control System
Specifications
Electric Starter System
Starter Activation Circuits
Diagnostics/Troubleshooting
Starter System Testing
Starter
Starter Solenoid
Specifications
Primary Chain
Secondary Drive Belt
Clutch
Clutch Release Mechanism
Primary Drive/Clutch
Transmission
Transmission Case
Transmission Disassembly
Transmission Assembly
Main Drive Gear
Right Transmission Case Bearings
Left Crankcase Bearings
Transmission Installation/Shifter Pawl Adjustment
Specifications
Ignition System
Diagnostic Charts
Throttle Position Sensor
Bank Angle Sensor
Ignition/Headlamp Key Switch
Auto Enrichener
Ignition Module/Cam Position Sensor
Ignition Coil
Spark Plug Cables
Starter/Ignition Interlock
Diodes
Charging System
Alternator
Voltage Regulator
Battery
Headlamp
Tail Lamp
Turn Signals
Turn Signal Flasher
Handlebar Switches
Horn
Neutral Indicator Switch
Fuses And Circuit Breakers
Electronic Speedometer
Speedometer Sensor
Speedometer Performance Check
Indicators
Main Wiring Harness
Appendix A Tools A
Appendix B Wiring B
Appendix B Wiring Diagrams B
Appendix C Metric Conversions C
PLEASE NOTE:
This is the SAME manual used by the dealers to troubleshoot any faults in your vehicle. This can be yours in 2 minutes after the payment is made.
Contact us at [email protected] should you have any queries before your purchase or that you need any other service / repair / parts operators manual.