2003 Ferrari 360 Modena Owners Manual PDF DOWNLOAD
DESCRIPTION:
If you believe that your vehicle has a defect which could cause a crash or could cause injury or death, you should immediately inform the National Highway Traffic Safety Administration (NHTSA) in addition to notifying Ferrari S.p.A. If NHTSA receives similar complaints, it may open an investigation, and if it finds that a safety defect exists in a group of vehicles, it may order a recall and remedy campaign.
However, NHTSA cannot become involved in indi- vidual problems between you, your dealer, or Ferrari S.p.A. To contact NHTSA, you may either call the Auto Safety Hotline toll-free at or write to: NHTSA, US. Department of Transportation, Washington, DC. 20590. You can also obtain other information about motor vehicle safety from calling the Hotline.
IMAGES: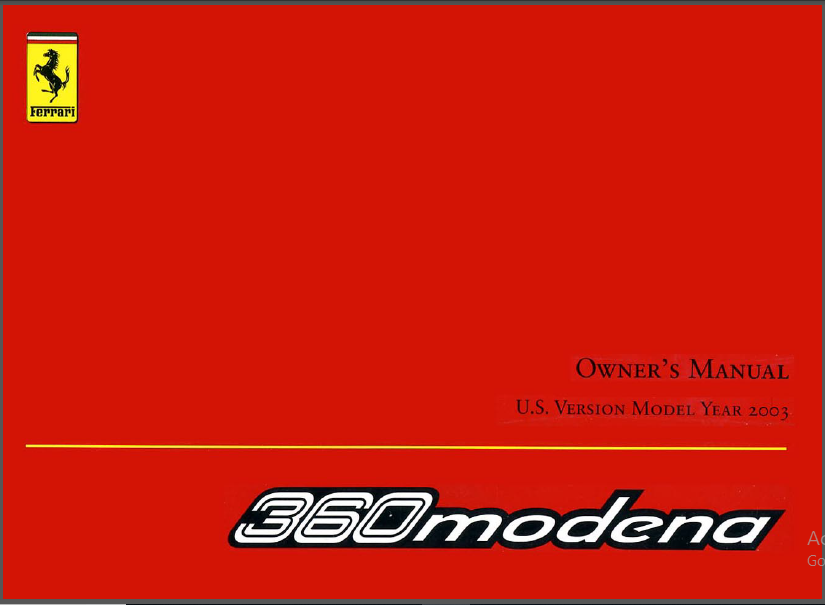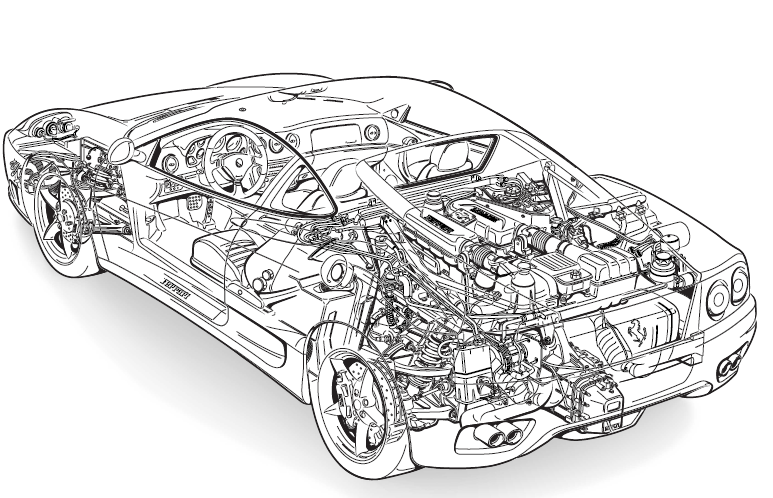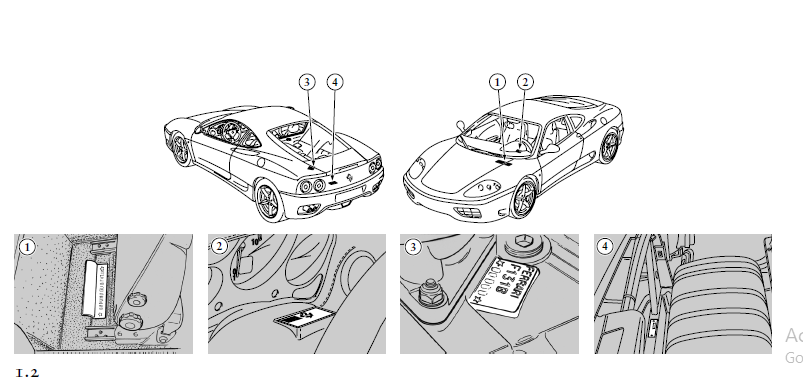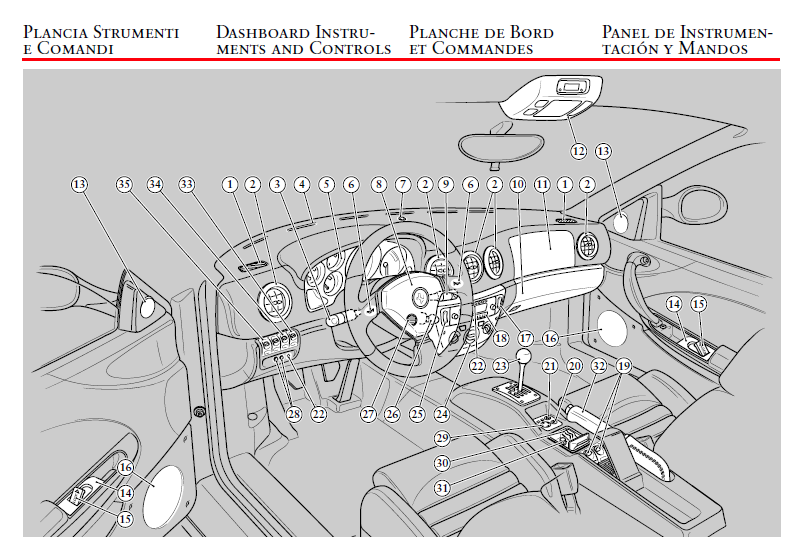 VIDEO PREVIEW:
TABLE OF CONTENTS:
EMERGENCIES
PROCEDURE DE SECOURS
MAINTENANCE
TECHNICAL DATA
DONNEES TECHNIQUES
TECHNICAL INFORMATION
INEORMATIONS TECHNIQUES
TABLE OE CONTENTS
PLEASE NOTE:
This is not a physical manual but a digital manual – meaning no physical copy will be couriered to you. The manual can be yours in the next 2 mins as once you make the payment, you will be directed to the download page IMMEDIATELY.
This is the same manual used by the dealers inorder to diagnose your vehicle of its faults.
Require some other service manual or have any queries: please WRITE to us at [email protected]